Sharon Hammes-Schiffer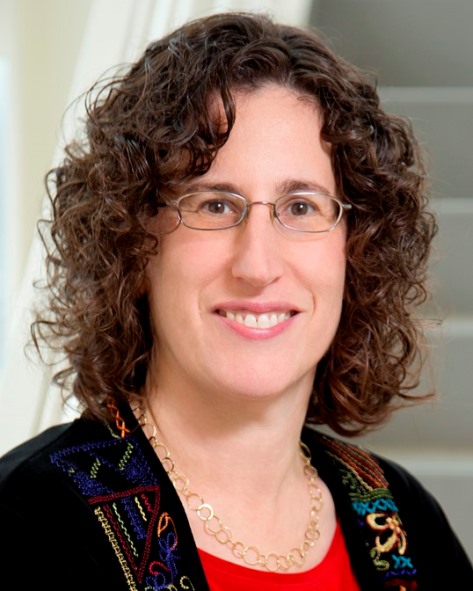 Born May 27, 1966 in Ithaca, New York, USA
John Gamble Kirkwood Professor of Chemistry, Department of Chemistry, Yale University
Email:sharon.hammes-schiffer@yale.edu
WWW: external link

B.A. Princeton University (1988); Ph.D. Stanford University (1993); National Science Foundation CAREER Award (1996); Ralph E. Powe Junior Faculty Enhancement Award, Oak Ridge Associated Universities (1998); Alfred P. Sloan Research Fellowship (1998); Camille Dreyfus Teacher-Scholar Award (1999); National Science Foundation Creativity Extension Award (2003); Alexander M. Cruickshank Lecturer, Gordon Research Conferences (2004); Iota Sigma Pi Agnes Fay Morgan Research Award (2005); International Academy of Quantum Molecular Science Medal (2005); American Chemical Society Akron Section Award (2008); Fellow of American Physical Society (2010); National Institutes of Health MERIT Award (2011); Fellow of American Chemical Society (2011); Member of American Academy of Arts and Sciences (2012); Fellow of American Association for the Advancement of Science (2013); Member of US National Academy of Sciences (2013)
Author of:
More than 180 scientific articles
Important Contributions:
Developed a general theory for proton-coupled electron transfer (PCET) that includes the quantum effects of the electrons and transferring protons, as well as the motion of the donor-acceptor and solvent modes.
Derived analytical rate constant expressions for PCET reactions in solution, proteins, and electrochemistry and applied these methods to molecular electrocatalysts and enzymes.
Developed nonadiabatic molecular dynamics methods to simulate electron, proton, and PCET reactions in solution and proteins.
Developed the nuclear-electronic orbital (NEO) approach for incorporating non-Born-Oppenheimer effects into electronic structure calculations by treating specified nuclei quantum mechanically on the same level as the electrons.
Devised electron-proton density functionals within the context of multicomponent density functional theory.
Developed hybrid quantum-classical molecular dynamics methods for the simulation of biological processes and utilized these methods to elucidate the roles of hydrogen tunneling, electrostatics, and protein motion in enzyme catalysis.