JOACHIM SAUER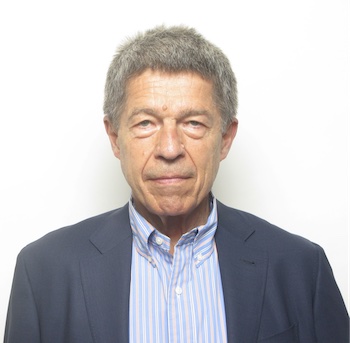 Born April 19, 1949 in Hosena, (East) Germany.
Senior Researcher, Humboldt-Universität zu Berlin, Germany. External Scientific Member, Fritz-Haber-Institut, Max-Planck-Gesellschaft, Berlin
Email:js@chemie.hu-berlin.de
Web: external link
Foreign Member, Accademia delle Scienze di Torino (2021); Bunsen Medal, German Bunsen Society for Physical Chemistry (2020); Hershel and Hilda Rich Visiting Professor, Technion, Haifa (2019); Schrödinger Medal, WATOC (2019); Foreign Member, Royal Society, London/UK (2018); Dr. h.c., Brandenburg University of Technology Cottbus-Senftenberg (2018); Member, European Academy of Sciences, EURASC (2016); V. N. Ipatieff Lectureship, Northwestern University, Evanston/IL (2015); Francis Gault Lectureship Award, European Federation of Catalysis Societies (2015); Charles A. Coulson Lecture, University of Athens, Georgia (2013); Miller Visiting Professorship, UC Berkeley, California (2013); Honorary Doctorate (DSc), University College London (2013); Liebig-Denkmünze, German Chemical Society, GDCh (2010); Kolos Medal, Warsaw University and Polish Chemical Society (2009); Professor Invit&eacute Université Piere et Marie Curie, Paris (2009); Member, Academia Europaea (2009); Member, German National Academy of Sciences Leopoldina (2007); Alexander von Humboldt-Award, Belgian National Fund for Scientific Research (1998); Member, Berlin-Brandenburg Academy of Sciences and Humanities (1995); Chemistry Award, Academy of Sciences of Göttingen (1991); Dozentenpreis, Funds of the Chemical Industry (1991); Friedrich-Wöhler-Preis, Chemical Society of the GDR (1982).
Author of:
Important Contributions:
Development of quantum chemical ab initio methods for surface science and heterogeneous catalysis
Proper design of cluster models and molecular models
Development of QM/MM with periodic boundary conditions together with ab initio parameterization of polarizable force fields (shell model)
Development of QM/QM methods with periodic boundary conditions to the level that chemical accuracy is reached for large simulation cells (order of 1,000 atoms)
Ab initio free energy calculations for molecule - surface interactions using anharmonic vibrational energies
Ab initio Grand Canonical Monte Carlo simulations on a lattice of sites. Solving problems in heterogeneous catalysis and gas sorption
Solving problems in heterogeneous catalysis and gas sorption
Identification of bridging hydroxyl groups as active Brønsted sites of zeolite catalysts and introduction of the deprotonation energy as a reactivity descriptor
Identification of surface species that molecules like ammonia, methanol, water, alkenes and alkanes form on internal zeolite surfaces based on spectroscopic signatures
Bridging the gap between experiments on "real" (powder) catalysts and on model catalysts such as thin oxide films and gas phase oxide clusters
Prediction of structure models for ultra-thin silica and zeolite films on metal substrates
New mechanism for the oxidative coupling of methane (C-H bond splits heterolytically, not homolytically as assumed in the established Lunsford mechanism)
Demonstration that the supporting oxide may be actively involved in selective oxidations by transition metal oxides (vanadia) when a reducible oxide like ceria (or titania) is the support instead of silica or alumina
Ab initio prediction of isotherms for gas adsorption and separation (CH4, CO2) in metal-organic frameworks with chemical accuracy.