Takeshi Yanai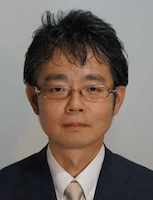 Born April 13, 1974 in Masuda, Japan.
Professor, Institute of Transformative Bio-Molecules, Nagoya University, Japan.
Email:yanait@chem.nagoya-u.ac.jp
Web: external link
Dr. Eng., The University of Tokyo (2001); Japan Society for the Promotion of Science fellow, Pacific Northwest National Laboratory (2002) and Oak Ridge National Laboratory (2002); Postdoctoral fellow, Cornell University (2005); Associate Professor, Institute for Molecular Science (2007); Medal of the International Academy of Quantum Molecular Science (2013); Pople Medal of Asia-Pacific Conference of Theoretical and Computational Chemistry (2017); Professor; Institute of Transformative Bio-Molecule, Nagoya University (2018).
Author of:
More than 80 scientific articles.
Important Contributions:
Multireference wave function theory and its efficient computational implementations based on density matrix renormalization group theory and associated dynamic electron correlation methods for studying complex molecular electronic structures.
Density functional theory with Coulomb-attenuated hybrid functional: CAM-B3LYP.
Numerical solver of density functional theory using multi-resolution analysis with wavelet bases.
Fully relativistic electronic structure theory and its program system UTChem using Gauss type spinor basis with efficient integral algorithm.